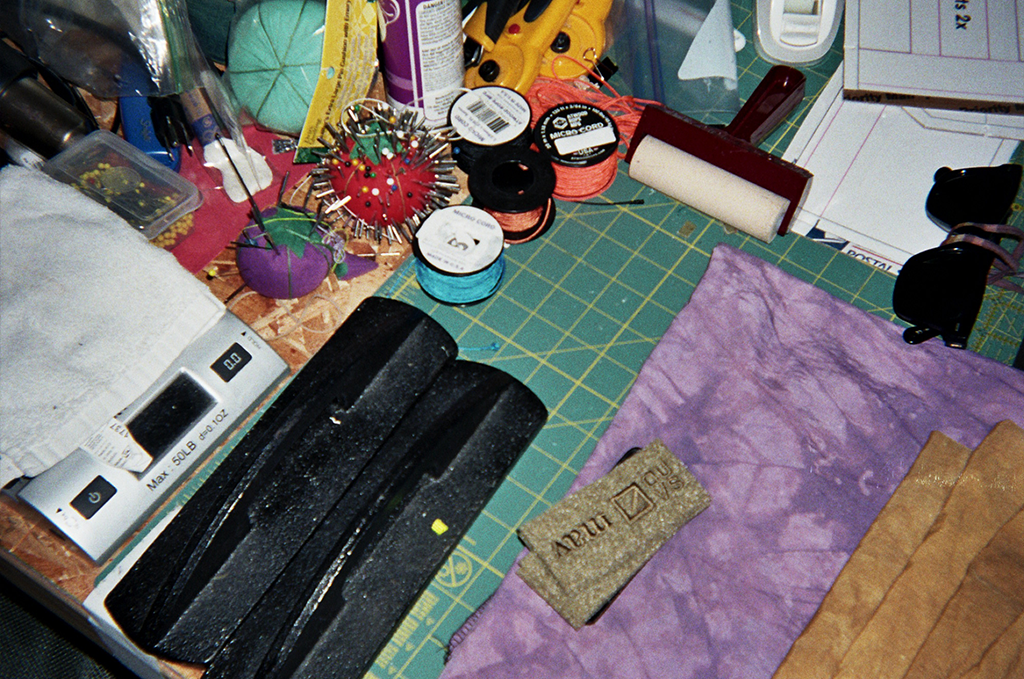 About Us
Let's get one thing straight, this isn't a brand. We're running a Mobile Research Studio. We're not in the business of selling you a logo, or a dream you can't achieve. The pieces we make are the product of our skill, our knowledge, and our ambition to learn. The 'outdoors' may be a place, or a feeling, but more than anything it's a community. Our comrades in creativity and conservation know that without the people and planet we live on, there's no adventure to be had. We're harvesters of the best this community can offer. We're farmers of seedling talent, and connoisseurs of 'can do'. We're not just here to show you how fun this world can be, we're here to make the things you need to have fun in it.
Research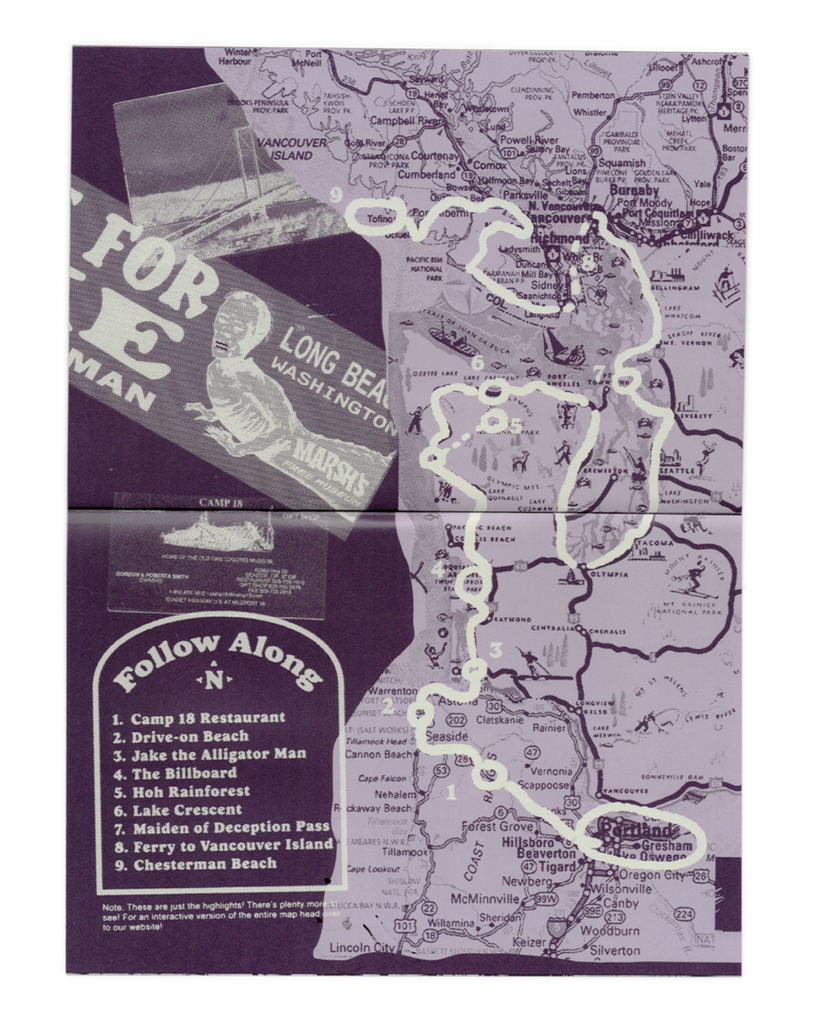 Entry 003: Research Guide: PDX to Tofino
Tofino, BC is a remote destination on Vancouver Island accessed from the mainland by ferry. The tiny surf town is known for its craggy shoreline and the laidback artists' culture that thrives alongside it. For our FA/HO 22 collection, we placed the pin on Tofino. Our starting point? Well what better place than Portland. Just like that we'd constructed a week of coastline road tripping to harvest and drink in the best of the Pacific Northwest.
Our plan when starting The Mobile Research Studio was to open source adventure. We don't just want you to see how cool the experiences we're having are. We want you to be able to have them yourself! This is the first of many expeditions we're hoping to share with you.
The 'Research Guide: PDX to Tofino' printed zine is a graphic archive of our travels just like the products we designed around the trip. Inside you'll find a shortened version of the map with highlight reel locations and tons of graphic and photo inspiration to scratch that wanderlust itch.
If, after seeing it all, we've convinced you to take the plunge, you can see our exact map here and set off down our trail! Or if you're feeling more adventurous, use it as a foundation and build your own experience. There's plenty that we missed and so much more to see.
Entry 002: Alchemy with Sandisacult...
This October we packed up and took the Mobile Research Studio out West to the Pacific Northwest. Our first stop, Portland, Oregon with target no. 1 set on the Sand Is A Cult studio.
Chris Leiter is the genius behind Sand Is A Cult. An achemist with dyes and an infinitely resourceful seamster who knows when to recycle and how best to repurpose to make his final product sing. We have been huge fans of his work for years, and everything he touches turns to solid gold.
One of our favorite creations of Chris' is the 'Stem Bag'. On the surface, it's a beautiful, go anywhere small accessories sling pack that can store a full size Nalgene or whatever odds and ends. When you look deeper, you'll find the obsessive attention to detail that only a Sand creation contains. Hand-dyed fabrics, expert craftsmanship, bound seams and easter egg bells and whistles galore. Each bag is a work of art.
These are the products we're most proud of sharing. Something from an artisan we believe in and an adventurer that we're excited to explore alongside. These bags can't be made in a factory, there's not enough passion, not enough patience, not enough will. But here – in limited quantity – these objects can have a place to shine. We celebrate the makers, the doers, the obsessors. We hope you will too.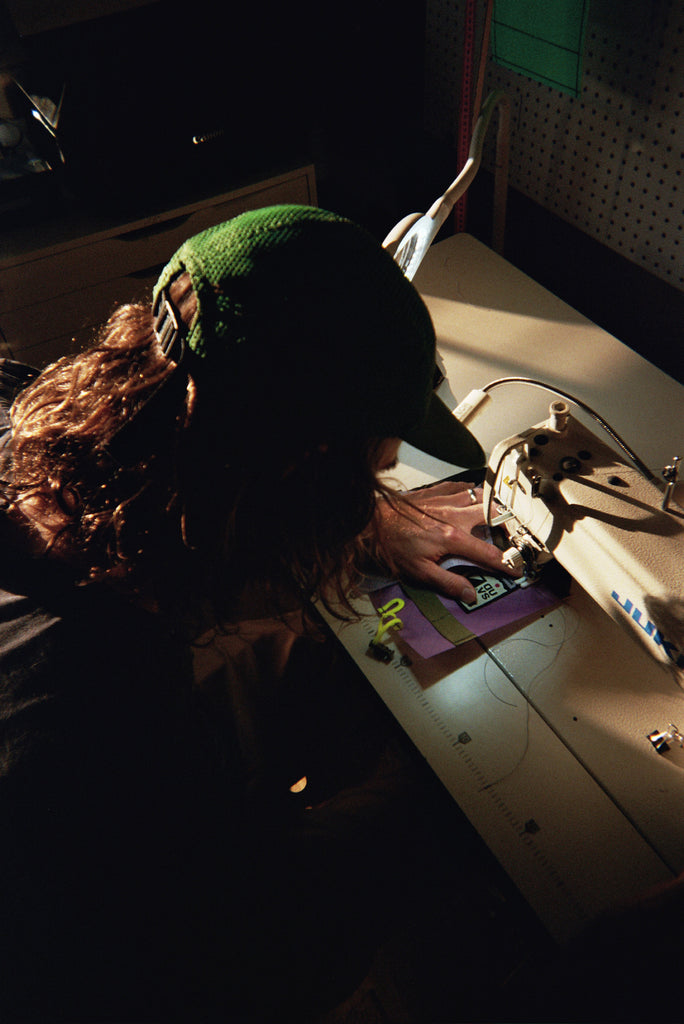 Entry 001: In the studio with FSP...
Early in the spring of 2022, we sat down to look back over our list of pipe dream projects. As a collective, collaboration's a foundational part of our personal and product lives. No one on earth can do it all themselves and we certainly didn't have any idea how to make a backpack. So, we contacted our good friend Blair.
Blair's been making bags under the guise of Fantasy Sport Pack (FSP) for a handful of years bringing his own creative perspective to a category that's been uniquely occupied by the titans of our outdoor industry. Based in Brooklyn, we all rallied in the month July to spend an afternoon in his workshop watching the bags come together.
Each piece in the collection was developed from one of Blair's already proven FSP staples. We worked closely with him to add and subtract from his designs to design our perfect functionality into the bag. On the Lo Alpine Daypack - a classic go anywhere, take anything hiking bag - we added water bottle sleeves, a waterproof tech pocket, side cinches, and a large mesh front pocket for all your messy, wet, muddy stuff. On the lumbar bag, velcro for flies and beefy waterproof zippers were added for a day out on the river.
It's the agility of makers like Blair that allow us to bring you these dream products. Unlike traditional mass-production, small artisanal makers are able to obsess over every detail. We may only be able to produce a fraction of what we could overseas, but the level of compassion, creativity, and care that each piece in the collection contains is more than worth it to us.
Like we said, collaboration isn't just important to our product, it's the way we like to live. So have no fear, the next project is always near! Keep in touch with Blair and FSP on instagram or via their newsletter!